2nd Annual Sweater Weather Run

DECA Qualifies for State

Senior / Graduation Information

Denver Urban Debate League Competition

Concurrent Enrollment
Previous
Next
Crackdown on parking permits!

 The grace period is over for parking warnings.  As of November 30, 2015,  students parking in the Rangeview parking lot without a parking pass will receive a $40.00 ticket. Parking passes are currently available from the bookkeeper for $15.00. Any questions see dean Anderson.
Students who eat breakfast at Rangeview: Students, PLEASE REMEMBER, it is a REQUIREMENT for each student getting breakfast or lunch in the cafeteria that they MUST take a fruit or vegetable.  According to the Child Nutrition and WIC Reauthorization Act of 2004, Mrs. Obama signed it stating that this is a requirement for all students to take a fruit or vegetable.  If you CHOOSE not to take the fruit or vegetable, you will be charged your lunch as an ala carte purchase; therefore, if you have free or reduced lunch, you will be required to pay."
Seniors…don't forget that you need to allow at least five business days for transcript requests to be processed.  If you are asking someone to write you a letter of recommendation, please allow at least two weeks for them to complete your letter.
World Language Café: Tuesdays in Room 134 from 3:30 to 4:30. If you need individual help on homework, one-one tutoring, or you need to make up a test or quiz, we want to see you there. You can bring snacks and all your questions. Come get help! NHS members, and other students in advanced language classes, you are welcome to earn community service hours tutoring other students during this time. 
Cooking Club: The Rangeview Cooking Club will not be officially meeting until after Christmas break! Mrs. Conner and Mrs. White will hold another informational meeting on Wednesday, December 16th, right after school.

Unified Sports Team:

 Unified sports is an olympic initiative for students with and without disabilities to play competitive sports together. No tryouts necessary! Rangeview will have our FIRST EVER unified sports team

this winter

and will be playing basketball against other unified sports teams in APS and CCSD. See Ms. Warner in rm 222 or Ms. Wells in room 201 for more info and applications. Applications and info also in the business hallway, look for the UNIFIED SPORTS

GEAR UP Financial Aid Night

- Wednesday, December 2, 2015 at 6:00pm in the Post Grad Center, GEAR UP Seniors and their parents are encouraged to attend a Financial Aid Night, where they can learn about paying for college through financial aid and scholarships. They will receive information about the GEAR UP Scholarship and other scholarship resources. Most importantly, parents and students will learn step-by-step on how to fill out the FAFSA. There will also be a panel of college students who will share their experience on how to budget and manage money while in college. Come see Ms. Nguyen for any questions.
CCA ASCENT Meeting: Re-scheduled for Wednesday, December 9, 2015, 9:00 a.m. in the Post Graduate Center. All students interested in participating in ASCENT at the Community College of Aurora should attend this initial informational meeting.
Weekly Wrap Video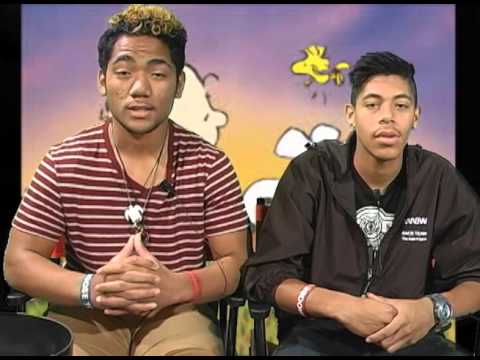 Naviance: Use Naviance daily to keep up with your information and preparation for secondary and  post-secondary opportunities.  
Get easy to access and up-to-date RHS sports scores, news and stories on Twitter following @RangeviewReview and online at http://rangeviewraiders.info/
Please visit the Athletics Pages
In partnership with the Aurora Education Foundation and a grant awarded from the Paul M. Angell Family Foundation, I am excited to introduce Betty Gessesse as our new Future Center Coordinator.  Betty graduated from Rangeview High School in 2009, she then earned her B.S. in Psychology from the University of Northern Colorado in 2014. Betty has worked at Rangeview the past two years as one of our progress monitors.  Her work, in collaboration with our counseling staff, will center on maximizing post graduate opportunities for our students.  
Congratulations to Kelsie Hurtdo and Jackie McBride for being selected to play in the Colorado Coaches of Girls' Sports 5A All-State Match. Both girls gave Rangeview a spark this year to win the EMAC championship but came up a little short in the state playoffs. Next year Jacki will take her talents north to Laramie and play for the University of Wyoming Cowboys in the Mountain West Conference. The game is scheduled for 3 PM on Sunday November 29, 2015 at Arvada West High School. Click here to read full story from the Aurora Sentinel.
Winter Sports Practice Begin November 12, 2015
2015-2016 Athletic Information
All Paperwork must be in prior to the first practice.
To play sports at Rangeview High School you must have on file in the athletic office:
Athletic Registration Packet:
*One current copy for the entire current school year. Athletic forms must be updated yearly while your student-athlete is participating in athletics.
*Athletic registration paperwork can be found and printed off of the Athletics/Activities page on the Rangeview High School website: http://rangeview.aurorak12.org
Current Physical during your athletic season(s):
Athletic physicals may be performed by your family physician. You may also take advantage of athletic physicals offered at Rangeview High School or at the APS district sponsored physicals held at one of our sister high schools at the beginning of the school year. Information on physical dates will be available in the summer information mailer. Please look for these dates and locations.
Participation Fee:
*The cost to play a sport at Rangeview High School is $60.00 per sport and must be paid before the first contest.
Below is the information packets for Athletics for 2014. Additional information about physicals for athletics are listed as well for your convenience.
Click here to sign up for Accuplacer testing December 2, 2015.
Wednesday, December 2, 2015
Report at 3:30 p.m.
Assessment Lab - Room 133
Students must bring their Community College of Aurora (CCA) S# and RHS ID card before they will be allowed to test. They will be turned away without these.
To sign up, visit the RHS website, Counseling dropdown and then Accuplacer. All students must sign up online.
The sign up will be closed after the first 40 students or  November 27, 2015.
Please see your counselor with any questions.
Bring RHS ID and pencil
The next Accuplacer Testing will be held on Wednesday, December 2, 2015, at 3:30 p.m. You must register electronically on the Rangeview website. All students are required to have a Community College of Aurora (CCA) student identification number(S#) to sign up.
If you have not applied to CCA and would like to acquire an S#, go to: http://www.ccaurora.edu/
There is no "walk-in" availability.
All students must be pre-registered online.
See the flyer below for a chance to get your Raider Basketball Gear! Time is short so order today, Deadline is November 28, 2015! Team code for orders is OFTSRNGW
RANGEVIEW HS BOYS BASKETBALL TEAM STORE 2015
The adolescent years are marked by a roller-coaster ride of emotions for youth, their parents and educators. It is easy to misread depression as normal adolescent turmoil. However, depression appears to be occurring at a much earlier age. Depression, which is treatable, is a leading risk factor for suicide. In addition, self-injury has become a growing problem among youth.
To proactively address these issues, Rangeview High School is offering depression awareness and suicide prevention training as part of the Signs of Suicide (S.O.S.) Prevention Program. The program has proven to be successful by increasing the number of students who seek help. These students may be concerned about themselves or a friend. This is the only school-based suicide prevention program listed by the Substance Abuse and Mental Health Services Administration. Our goals in participating in the program are straightforward:
To help our students understand that depression is a treatable illness
To explain that suicide is a preventable tragedy that often occurs as a result of untreated depression
To provide students training in how to identify serious depression and potential signs of suicide in themselves or a friend
To impress upon youth that they can help themselves or a friend by taking the simple step of talking to a responsible adult about their concerns
To help students know who in the school they can turn to for help, if they need it.
We will hold a parent training on September 30, 2015, in the Rangeview auditorium from 6:30-7:30 pm. This is to allow parents to preview the video and training that will be shown to current freshmen. Their training will occur the week of November 9-13, 2015.
If you do NOT want your child to participate in the S.O.S. program, please sign and return this letter to Mrs. Knower, Counseling secretary in the Rangeview High School Counseling Department by Friday, October 23, 2015.
Counseling SOS Training Letter